6 Common Types of Heavy Equipment
Heavy equipment (also called heavy machinery) is the term used to describe the heavy-duty machines that are used in the construction, forestry, agriculture and mining industries. These machines are commonly used to move earth and other large materials, but they are also frequently used to drill, lift, grade, suction, pave and compact.
The History of Heavy Equipment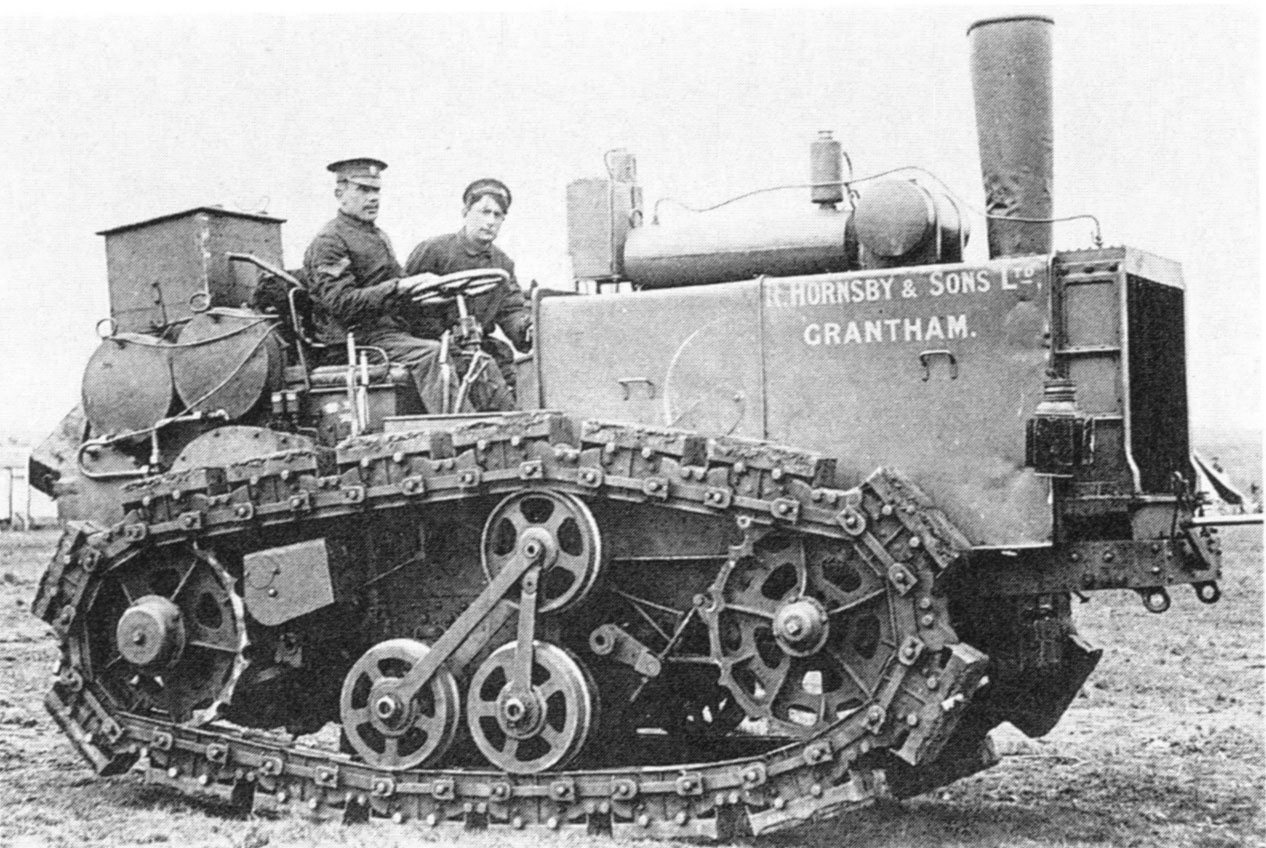 A continuous track from 1909.
Because heavy machinery is frequently powered by gasoline, one would assume that construction machinery is a relatively recent invention. Heavy equipment, however, has been in existence since at least the first century. Reports show that the ancient Romans used cranes and other types pf heavy equipment. The first pile driver was thought to have been invented in approximately 1500.
Until the 19th century, however, most heavy machinery used human or animal power. Once the portable steam-power engine was invented, the combine harvester and tractor were reconfigured to utilize steam power. Later, heavy equipment used kerosene and ethanolengines, before those energy sources were eventually replaced with diesel fuel or electric power.
Have you ever wondered why a bulldozer often has tracks instead of wheels? This goes back to World War I, when tracked tanks became a popular military vehicle.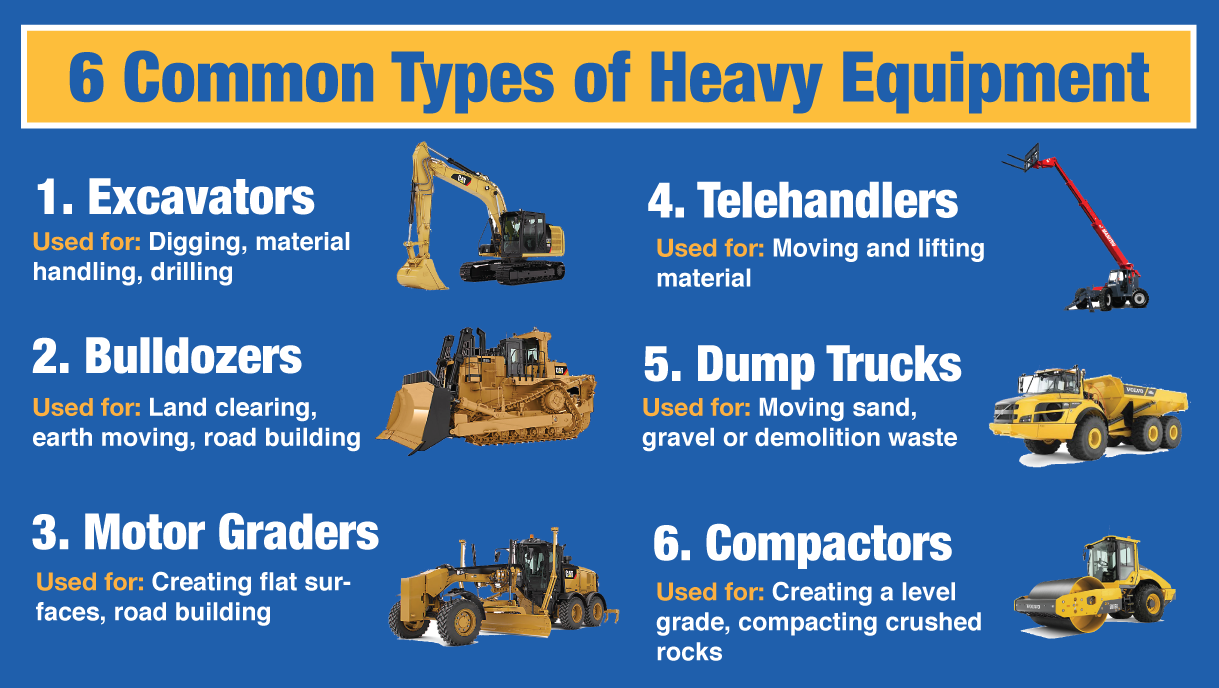 Common Types of Heavy Equipment
Today, hundreds of pieces of equipment are used every day to power the construction, mining and agricultural industries.
They include:
Tractors
Skid steer loaders
Backhoe loaders
Feller bunchers
Harvesters
Scrapers
Articulated haulers
Pavers
Drilling machines
Trenchers
Cranes
Cold planers
Draglines
Electric rope shovels
Hydraulic mining shovels
And much more
For this article, we've chosen to highlight just six. In order to narrow our list, we took a look at our website data. Over the last eight months, Heavy Metal Equipment's website has received nearly 100,000 page views. While visitors to our site have requested quotes for nearly every category of equipment, there are a handful that we have found have been requested again and again. We've compiled that information into a list, and below, we share six popular types of heavy equipment as well as their common uses.
1. Excavators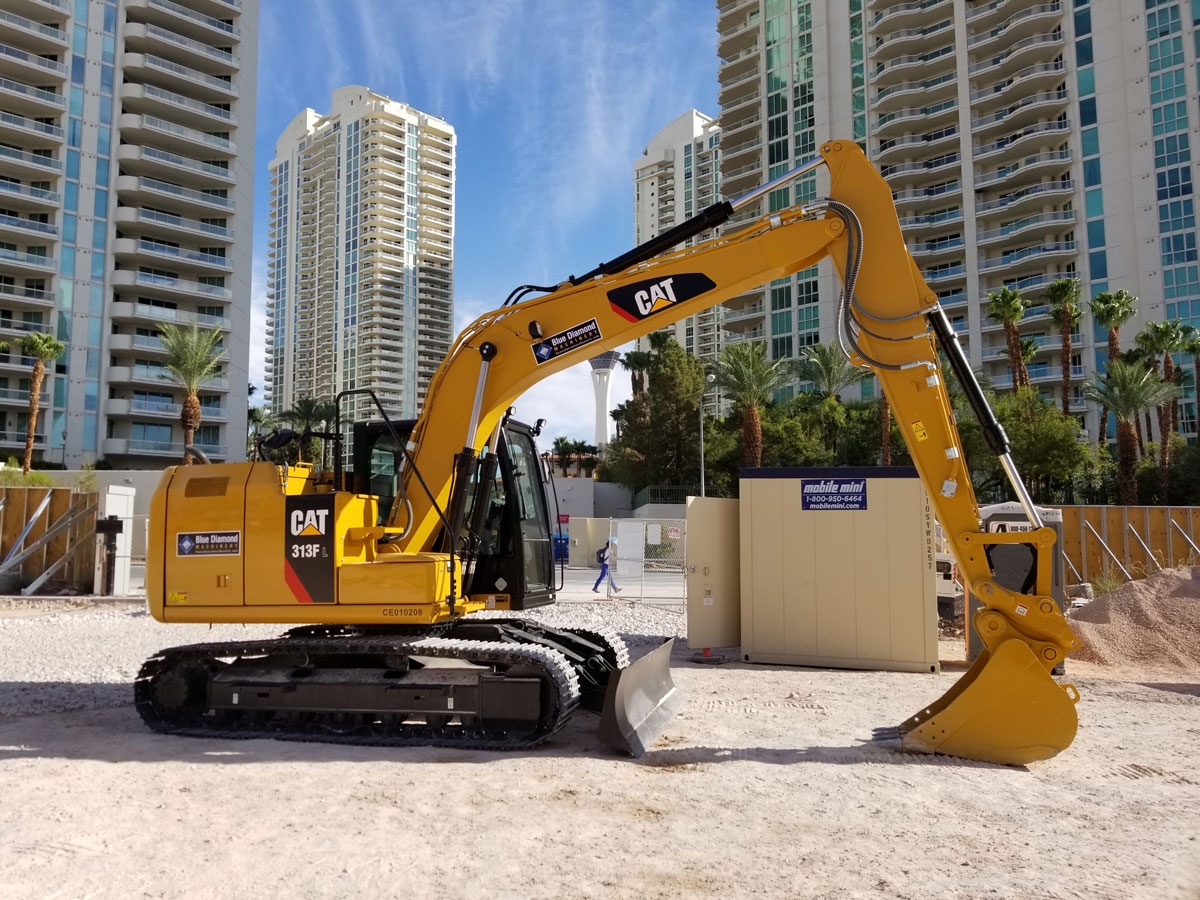 Excavators consist of a cab, boom, stick and bucket (or other attachment). The cab sits on a rotating platform and has an undercarriage outfitted with either tracks or wheels. Hydraulic excavators come in a variety of sizes—the smallest weighing just over 2,000 pounds and the largest weighing over two million pounds. Excavators are often equipped with buckets, but can also be outfitted with other hydraulic-powered attachments, like breakers, grapples or augers.
Excavators are used for a wide variety of functions, including:
Digging
Demolition
Material handling
Mulching
River dredging
Landscaping
Open pit mining
Brush cutting
Drilling
Snow removal
And more
2. Bulldozers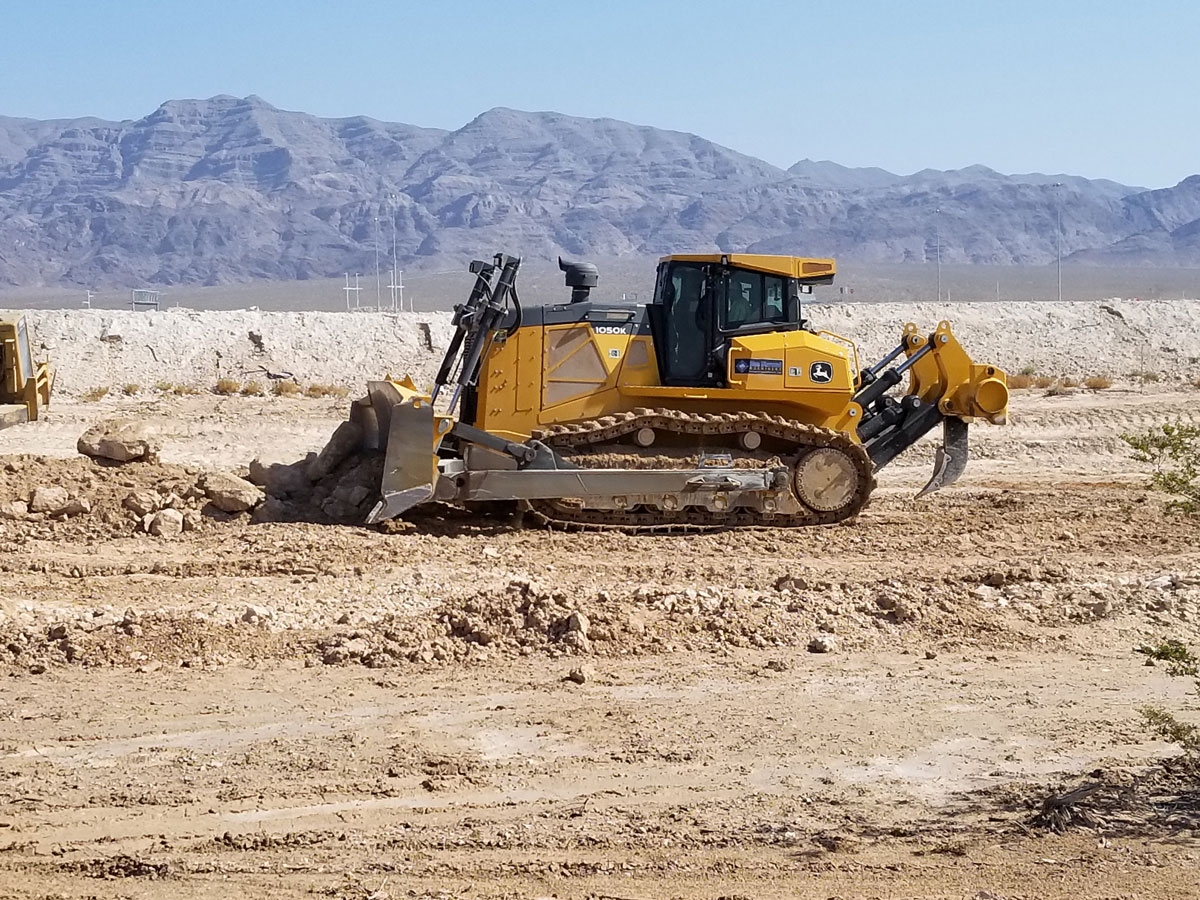 A bulldozer (also called a crawler) is a continuous tracked tractor that comes with a metal plate called a blade. The blade is used to push large amounts of material, such as a soil, sand, rocks, debris or even snow. The blades come in three different types: the "S blade," the "U blade" or the "S-U." The S blade (straight blade) is used for fine grading because it is short and has no side wings or lateral curve. The U blade (universal blade) can carry more material because it is tall, curved and has large side wings. The S-U blade (semi-u blade) is a combination blade that is used for pushing large rocks. Like the S blade, it is short, but unlike the S blade, it has a curve and side wings. The blade is less curved and the wings are smaller, however, than the U blade. S-U blades are typically used in quarries.
Bulldozes are used for:
Construction
Mining
Forestry
Land clearing
Road building
And more
3. Motor Graders
A motor grader (also called a road grader or a grader) is characterized by its long blade, which is used to grade (flatten and smooth) a road or surface.
Like the bulldozer, the motor grader can also come with an attachment at the rear. Attachments can include a ripper, compactor, blade or scarifier.
Graders are used for:
Maintaining dirt roads
Preparing roads to be paved
Grading soil or gravel surfaces in preparation for a building foundation
4. Telehandlers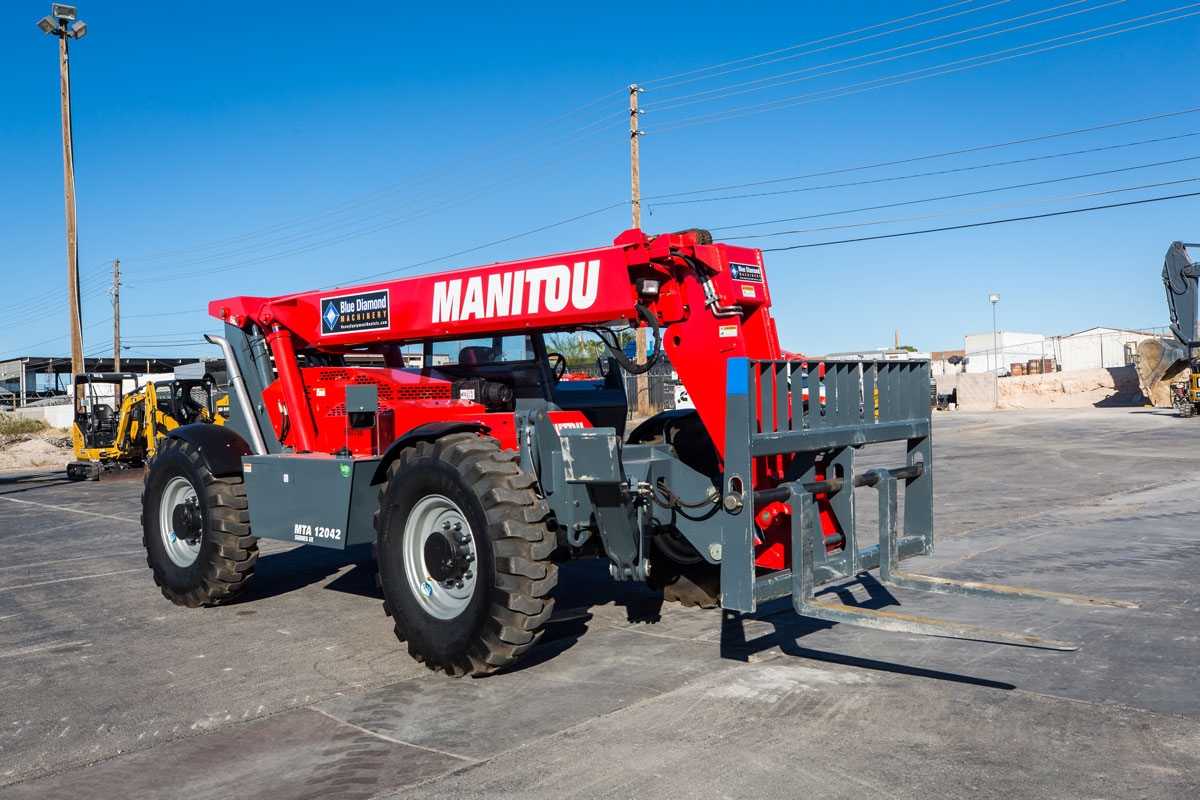 A telehandler (also called a reach forklift or boom lift) is similar to a forklift except that it has a boom (Telescopic cylinder). The boom can extend forward and upward, giving the telehandler more versatility than a forklift. Telehandlers can be equipped with attachments—like a pallet fork, muck grab, bucket or winch—that are placed at the end of the boom.
Telehandlers are used for: 
Moving material from the ground or a trailer to a location that is out of reach of a forklift, such as the top of a roof.
Moving material when a crane is not available or suitable for a particular job (due to practicalities or time efficiency)
5. Dump Trucks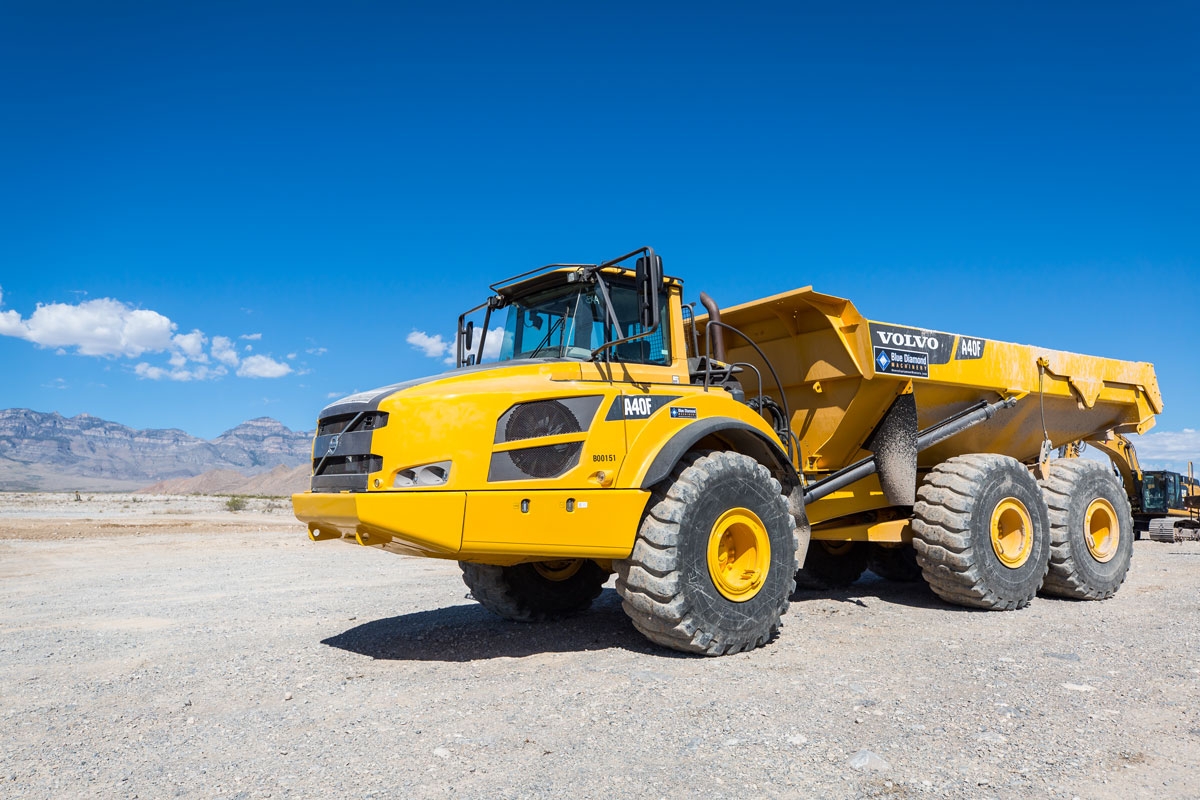 A dump truck (also called a dumper truck, tipper truck or rock truck) is used for moving materials from one location to another. It is characterized by its open-box bed, which is found at the rear of the truck and is equipped with hydraulic rams that lift the front of the bed in order to dump the material out onto the ground behind the truck.
Dump trucks are used for:
Moving and dumping sand, rocks or demolition waste.
6. Compactors
Like the name suggests, a compactor is used to compact rocks or gravel. There are three types of compactors commonly used in the construction industry: the plate, the "jumping jack" and the road roller. The plate compactor (also called a vibratory rammer) and the jumping jack are both used to create a level grade. The jumping jack, however, has a smaller foot, which allows it to be used in narrow trenches. Road roller compactors are used to compact the ground before stone or concrete foundation slabs are placed.